You are at the Caught.net Legal Reform Website and the Pro Se Way Website
Judicial and Legal Misconduct and Ethics And Civil Rights Violations experienced by Richard Wayne Garganta in Rhode Island courts.
Mr. Garganta was forced to take measures to remove a long standing danger to his life and Mobile Home resulting from negligence of Mobile Village. Mobile Village initiated a retaliatory eviction against Mr. Garganta for taking protected lawful action and because he has been the spokesperson for the tenants association at meetings and hearings. Judge Higgins willfully ignored RI law regarding retaliatory evictions and how the District Court is to assume a rebuttable presumption in favor of the tenant making the assertion. The eviction "trial" was a complete sham. See complaint and response. Mr. Garganta eventually went on a 14 day hunger strike to being attention to the fact the Judicial Commission saw no judicial misconduct or ethical violations with a Judge who willfully refuses to follow RI law. [See Providence Journal article]
Mr. Garganta brought suit against Mobile Village1 and the owners/operators for retaliatory eviction and extortion. In a hearing on 11-17-97 Justice Thunberg willfully denied Mr. Garganta the right of redress, due process, and trial by jury by dismissing my case with prejudice [meaning he can't bring it back in any form]. Justice Thunberg did this prior to any discovery, prior adjudication of the issues or knowledge of the details of Mr. Garganta's assertion.
Judge Thunberg said the extortion issue didn't belong in her court and suggested Mr. Garganta "call the police." See ethics complaint against Att. Olsen.
Also at this hearing, Attorney Peter Olsen did willingly and knowingly make a false statement stateing on the record Mr. Garganta had filed a suit against Judge Higgins. As of 11-17-97 Att. Olsen's statement is a lie. It appears said statement was meant to inflame or negatively affect the Court's judgment regarding Mr. Garganta.
#94-0436P Mr. Garganta filed a breach of contract suit against Union Central. Magistrate Boudewyns and Judge Pettine made it impossible for Mr. Garganta to have a fair breach of contract trial because of the following:
Mr. Garganta was not allowed to show the jury the evidence submitted to Union Central on the claim.
Mr. Garganta was not allowed to show the jury the evidence rejected by Union Central on Mr. Garganta's claim.
Mr. Garganta was not allowed to show the jury the evidence required by Mr. Garganta's policy with Union Central.
Mr. Garganta was not allowed a brief extension of time after his only medical expert witness became ill.
Any testimony from Mr. Garganta's witnesses could not be about the excluded evidence mentioned above.
All procedures set up by the State of Rhode Island regarding legal proof of disability and procedures for establishing the existence of a disability were ignored by the District Court and were not allowed to be part of Mr. Garganta's breach of contract trial.
The District Court disregarded the proof of loss requirements and other contractual agreements between Union Central and Mr. Garganta.
The District Court's reasoning was the evidence eliminated from the trial was irrelevant and prejudicial to the insurance company.
Magistrate Boudewyns and Judge Pettine acted in collusion with and assisted Union Central in breaching their contractual obligations with Mr. Garganta.
A close analysis of this case will reveal nothing short of institutionalized, court sponsored insurance fraud. The District Court's handling of this case was a setup guaranteeing a loss for Mr. Garganta. Appeals to the First Circuit were denied.
Complaint 3
See complaint against Att. Vito Sciolto.
Complaint 4
Below is my copy of a letter published in the Providence Journal on 3-22-2001 - Legal misconduct is eroding system
It is unfortunate that we can no longer say that we believe that prosecutors always play by the rules. Given what I have seen and the history of prosecutorial misconduct rampant in "the best system in the world," it is clear the state doesn't play by the rules.
Prosecutorial misconduct is routinely ignored in our courts. If someone in the attorney general's office becomes "convinced" that he knows who did it, God help that person, guilty or not. Few have the resources, emotional, financial or legal, to deal with the "wrecking-ball" impact of over-aggressive prosecution. The odds of finding a Rhode Island lawyer able and willing to make prosecutorial misconduct an issue in a case and a judge willing to recognize it is very, very small.
The politics of the prosecutor's office coupled with the general public's ignorance of how bad the problem of prosecutorial misconduct has become will continue to allow this cancer to grow on our democratic republic. Legal analysis has become so hair-splitting, words so "redefined" and case law so abundant -- any logic can find "support" in law and the solidity of the law is vanishing. Facts are becoming increasingly irrelevant and trials are becoming the acting out of predetermined outcomes. All this is happening while the public sleeps and judges and lawyers, for the most part, walk around proud as peacocks at themselves and the job they are doing.
---
1 See case Mobile Home Owner's Rights, Inc. for more regarding Mobile Village [Go Back]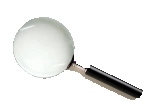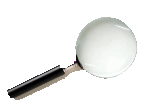 Now using Google Search!

This site is a 100% volunteer effort. Please help us!
Donate online NOW

Due
to volume, we only deal with
electronic communications
now (
email
).
---
-- ADVERTISEMENT --
---
---